Commercial & Residential Alarm Systems
Mainland Security Systems provide a range of residential alarm systems, commercial alarms systems and industrial alarm systems and installation services.
Our experienced staff are happy to consult and advise you on the correct alarm system that suits your needs and budget as well as identifying any potential security issues that are unique to your building or home.
Every situation and location is different, and that's why our alarm systems are tailored to your specific situation to create a unique security solution for your home or business.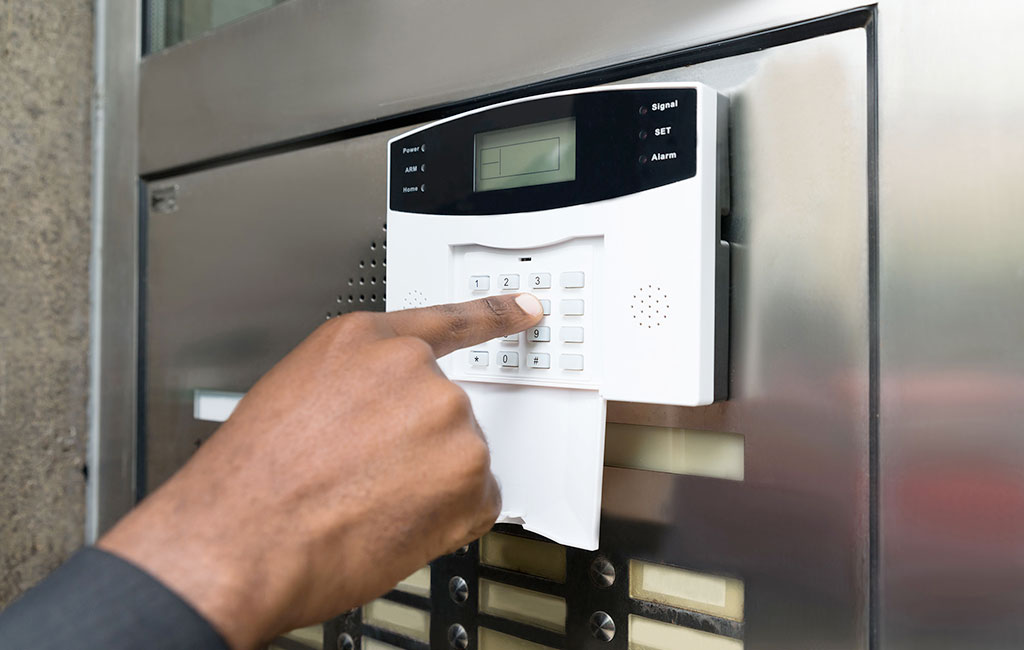 We understand how important it is to provide the best protection for your home & contents and your business & commercial assets and know that a well designed alarm system provides peace of mind for you and your family.
Choosing The Right Alarm System
We only sell and install proven alarm systems from reputable industry brands that are trusted throughout the industry.
We design an alarm system that specifically meet your needs, this might mean you require multiple users, pet detection for your home, glass breakage for your business, self monitoring, remote monitoring, separate zones and additional sensors for large industrial applications, or the ability to expand your system in the future.
Our experienced sales team can discuss your requirements and design a solution that will work for you and also discuss what alarm monitoring options are suitable for your application.
Commercial Alarm Systems
Mainland Security Systems specialise in commercial and industrial alarm systems and alarm monitoring services. We understand how important it is to provide the best protection for your business and commercial assets and know that a well designed alarm system provides peace of mind, knowing that while you are not there, your building, products, plant and staff are safe and secure.
At Mainland Security Systems, we provide consultation, advice, design, pre-wiring, installation, commissioning, monitoring and after sales servicing of a wide range of alarm systems to accommodate your specific needs and budget. With leasing options available, it doesn't matter whether you're running a small business, or require a custom multi-zone alarm system for a large office or industrial warehouse, our range of alarm systems and security solutions will have all your bases covered to protect what is important to you.
Home Alarm Systems
The thought of coming home and finding your house broken into is something nobody wants to think about. The good news is that you can help prevent break ins and burglaries to your home by simply having a good home alarm system installed as a part of your home security system.
A good alarm systems is very effective at deterring burglars, and with the addition of a CCTV system, you can be confident that your family, home and property are well protected day and night. Your insurance company may even provide a discount on your home and contents premiums if you have a good home security system installed in your home.
Mainland Security Systems can advise, supply and install a range of home alarm systems specifically suited to residential applications. Options available for a completely wireless solution if the house has no provision for running cabling as well as internet and wireless monitoring of the alarm system via smartphone applications.
We can provide a simple stand alone alarm system with or without alarm monitoring, right through to a fully integrated solution that communicates with your CCTV and access control systems to improve the security of your property that will make you and your family feel safe in your home.
Testimonials

What our customers say
Ronin International
David Haslett
I have had a very positive personal and professional relationship with Mainland Security over the past decade. I return to Mainland Security because they have a flattened management structure that allows me to consult with management and technicians direct, when necessary, to achieve quality, modular, user-friendly, innovative security systems at a competitive price.
Fresh Choice Supermarkets
Neville Brown
Since 2004 Mainland Security Systems have provided us with their electronic security services. Their technical knowledge and quality of service is to a very high standard.
Metzger Builders
Mark Metzger
Metzger Builders have consistently engaged Mainland Security since it's establishment nearly 20 years ago. A family business and one that is based on honesty, integrity and trust as well as state of the art technologies as well. We would never consider engaging any other security company.