Commercial & Residential CCTV Systems
Every home and business in New Zealand deserves the peace of mind that their home, business or both are safe and secure when you are not there. You never know when intruders or uninvited guests may be dropping in for a visit, so what better way to keep an eye on your property than to have around the clock CCTV camera surveillance.
A CCTV camera surveillance system or custom security camera system from Mainland Security Systems might be exactly what you need to keep your home and business secure. Your system can alert you when a sensor is tripped and also allow you to setup automatic recording and live playback for situations that require constant monitoring.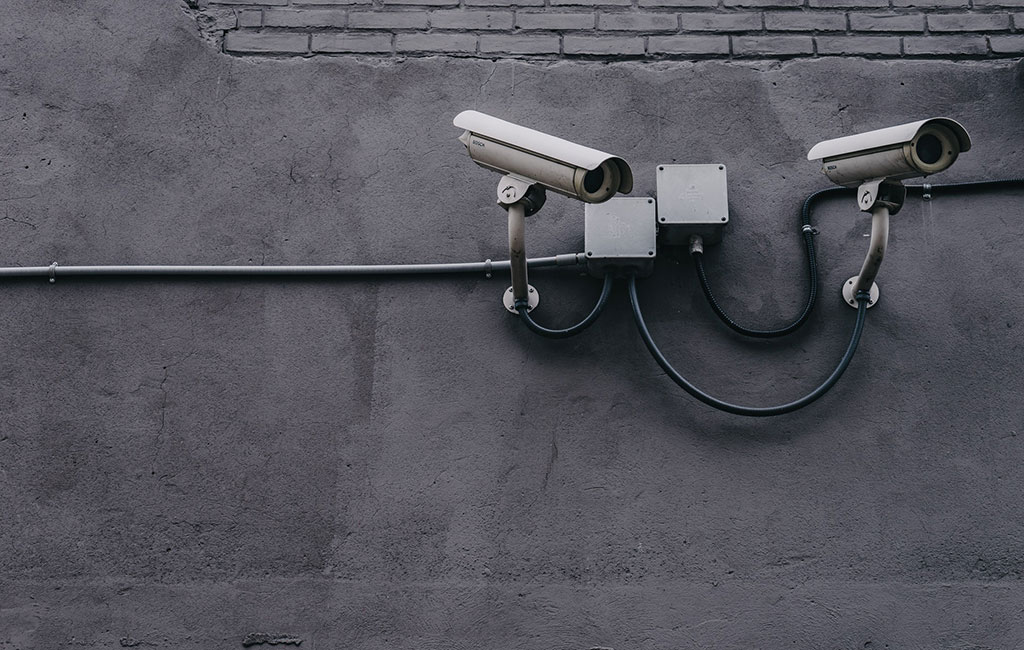 You never know when intruders or uninvited guests may be dropping in for a visit, so what better way to keep an eye on your property & belongings than to have around the clock CCTV camera surveillance.
How Do CCTV Camera Systems Work?
CCTV camera systems work by sending a video signal directly to a secure recording system that is usually located off site or in a secure location. Most modern systems are connected to a network with live remote access from your laptop or smart device from any location in the world, allowing you to receive alerts to play back recordings or view video live in real time.
You can set your CCTV system to automatically record when an alarm or other signal is received, or when motion is detected in a designated area of your premises. Whether you are at work, home, or on holiday, you can access live camera feeds on your smartphone and push notifications will inform you when an event occurs. Just like mobile alerts, you can also set up email notifications so you are aware of what is going on at all times and customise alerts to your suit your individual requirements.
Depending on the system, you can record from different stores and locations and access it all from a single centrally managed platform. Detecting intruders has never been easier whether it's day or night. Today's modern technology means you will be surprised at the level of detail you can see in low kight conditions, backlight situations and darkness are no problem for some types of infrared cameras.
What Type Of CCTV Surveillance System Do I Need?
Mainland Security Systems install residential and commercial CCTV camera surveillance systems from simple, cost effective solutions for the family, right through to the latest in high end surveillance systems for large commercial and industrial applications.
In commercial applications, buying the right system is extremely important, making sure that as your business grows, you can easily add more cameras and zones so a consultation and assessment of your requirements will ensure we can put together the right system to suit your needs and budget.
In residential applications we can provide and install a CCTV camera monitoring system that allows the user to remotely monitor the footage via an application from their smartphones, these systems have features that are more commonly applied to residential applications and are intuitive and easy to use.
We can identify areas of concern and design a tailored CCTV surveillance system from a number different camera types, each with their own unique benefits. Our experienced staff can help identify where and when you might need to use a certainn type of camera such as Dome, Pan/Tilt/Zoom, 360° Fisheye, Nightvision or Thermal recognition.
Testimonials

What our customers say
Ronin International
David Haslett
I have had a very positive personal and professional relationship with Mainland Security over the past decade. I return to Mainland Security because they have a flattened management structure that allows me to consult with management and technicians direct, when necessary, to achieve quality, modular, user-friendly, innovative security systems at a competitive price.
Fresh Choice Supermarkets
Neville Brown
Since 2004 Mainland Security Systems have provided us with their electronic security services. Their technical knowledge and quality of service is to a very high standard.
Metzger Builders
Mark Metzger
Metzger Builders have consistently engaged Mainland Security since it's establishment nearly 20 years ago. A family business and one that is based on honesty, integrity and trust as well as state of the art technologies as well. We would never consider engaging any other security company.