Commercial & Residential Intercom Systems
At Mainland Security Security, we supply and install only the best intercom systems from the most reputable brands around the world. From entrance doors and after hours entry, right through to complex intercom systems controlling visitor access to residential apartments and office blocks.
Intercom systems are ideal for providing peace of mind security and access control over unwanted visitors to your home or business. Many New Zealand homes are set back from the street front, which means it's not always easy or safe in some situations to know or see exactly who is at the gate or entrance to your building.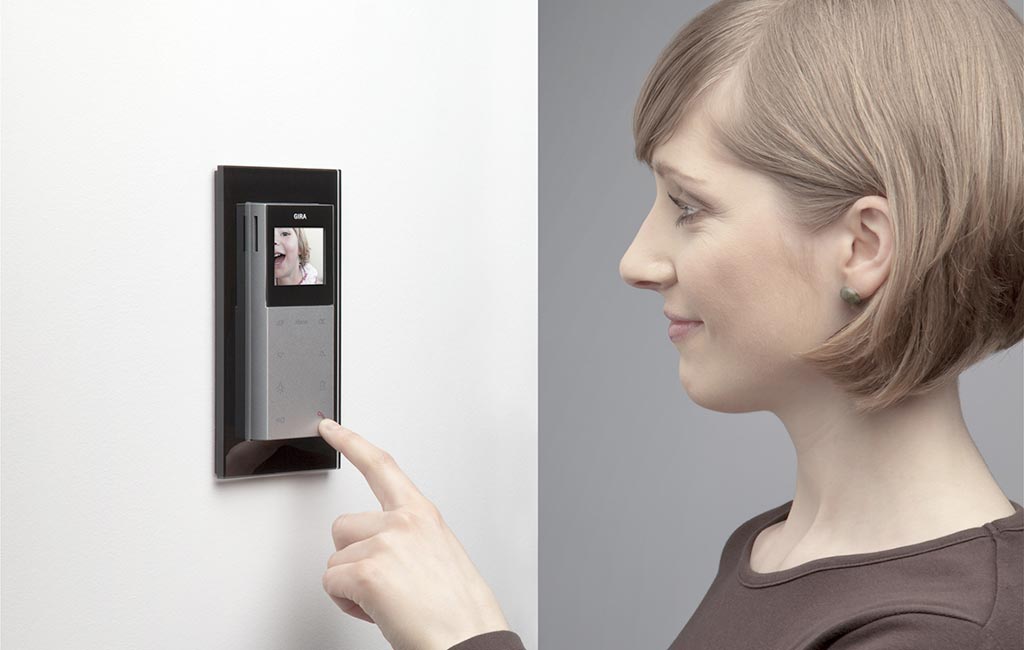 Whether you want to talk to your kids in the playroom, or allow access to your property or building, Mainland Security Systems provide the best intercom products to communicate throughout your property.
What Intercom System Do I Need
Intercom systems generally comprise of a push button and/or list of occupants, a microphone, and in some cases, a security camera at a gate or building entrance. This is connected to a handset and/or monitor inside the building, house or apartment providing safe, 2 way communications between the visitor and yourself.
Video monitors are available with some models and can have a handset or in some cases, hands free. Visitors to the building or home can call the building or apartment from the gate or building entrance. The occupier of the building can then open the gate or door with the press of a button once they have identified the visitor on the other end.
These solutions provides a very important and additional layer of security for your home or business and are useful in situations where controlling access is of the utmost importance. Our staff can discuss your individual requirements and find the ideal solution for your home or business.
Intercom Systems Within The home
Intercom systems don't always have to be used for entrance security and access. Intercoms can be used within the home allowing you to communicate more conveniently around your property in buildings such as garages, workshops or out on the farm.
At Mainland Security Systems you can be sure you are getting the best home intercom system. Whether you want to talk to your kids in the playroom, or allow access to your property or building, Mainland Security Systems provide the best wired and wireless intercom products you need to communicate throughout your property.
If you are looking for consultation to install a new wireless intercom system, then look no further than Mainland Security Systems. One of our experienced sales team can put together a custom solution to suit your individual requirements.
Testimonials

What our customers say
Ronin International
David Haslett
I have had a very positive personal and professional relationship with Mainland Security over the past decade. I return to Mainland Security because they have a flattened management structure that allows me to consult with management and technicians direct, when necessary, to achieve quality, modular, user-friendly, innovative security systems at a competitive price.
Fresh Choice Supermarkets
Neville Brown
Since 2004 Mainland Security Systems have provided us with their electronic security services. Their technical knowledge and quality of service is to a very high standard.
Metzger Builders
Mark Metzger
Metzger Builders have consistently engaged Mainland Security since it's establishment nearly 20 years ago. A family business and one that is based on honesty, integrity and trust as well as state of the art technologies as well. We would never consider engaging any other security company.